The Brian Bronfman Family Foundation is a Montreal-based private foundation established in 2006 to further the philanthropic ideals of Brian Bronfman and his family. The Foundation believes in using its resources to support creative endeavours that have a concrete impact in bettering the lives of individuals and communities, both in reaction to specific situations and by prevention of potential problems. The Foundation is focused on the creation of a peaceful, non-violent, and just society. Specifically, it supports Applied Peace work.
Créée en 2006 à Montréal, la Fondation de la famille Brian Bronfman est une fondation conçue pour faire avancer les idéaux philanthropiques de Brian Bronfman et de sa famille. La Fondation prône l'utilisation de ses ressources pour soutenir les efforts et initiatives qui permettent d'améliorer les conditions de vie des individus et des communautés, en réaction à des situations spécifiques et en prévention des problèmes potentiels. La Fondation mise sur la création d'une société paisible, non violente et équitable. Plus spécifiquement, elle offre son soutien pour la paix en action.
The Brian Bronfman Family Foundation is a successor to the Edward Bronfman Family Foundation, albeit with a new mandate and new administrators. The BBFF aims to achieve the kind of significant and lasting accomplishments realized by the former EBFF under the tutelage of the late Edward Bronfman, whose dedication to philanthropy and to the betterment of society were widely recognized and much-admired.
La Fondation de la famille Brian Bronfman remplace la Fondation de la famille Edward Bronfman, en ayant toutefois un nouveau mandat et de nouveaux administrateurs. La FFBB souhaite accomplir des réalisations significatives et durables telles que celles réalisées par l'ancienne FFEB, sous la tutelle de feu Edward Bronfman, dont l'amour pour la philanthropie et l'engagement envers l'amélioration de la société étaient grandement reconnus et appréciés.
Funding Guidelines ||
Lignes directrices pour subventions
The Brian Bronfman Family Foundation is especially interested in Applied Peace – that is, programs and approaches which, in very concrete ways, make ours a more harmonious and less violent society, with increased empathy, greater acceptance of diversity, more emotional intelligence, better communication, and a greater ability to prevent and resolve conflicts in a peaceful and effective manner. The BBFF will only support efforts that are practical in nature, leading to real change (whether in the individual or in society), with positive, tangible outcomes. We avoid all that is merely symbolic or largely political.
La Fondation de la famille Brian Bronfman s'intéresse particulièrement à la paix appliquée, c'est-à-dire des programmes et approches qui, de façons très concrètes, rendent notre société plus harmonieuse et moins violente, avec une empathie accrue, une plus grande acceptation de la diversité, plus d'intelligence émotionnelle, une meilleure communication ainsi qu'une plus grande capacité de prévenir et résoudre les conflits de façon paisible et efficace. La FFBB soutiendra uniquement les efforts qui sont de nature pratique, donnant lieu à des changements réels (soit chez l'individu, soit dans la société), avec des résultats tangibles positifs. Nous évitons tout ce qui est simplement symbolique ou largement politique.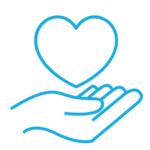 Application Procedures
Before proceeding with an application, please note that the Foundation strongly favours those organizations and initiatives with which it has an already-established relationship.
Requests must have a proper address and must come from organizations that have a charity number. 
Applications must include the following to be considered:
A budget for the proposed project, along with an indication of amounts already received and other anticipated sources of support.
A summary of the organization's mission, and of the project's goals and objectives.
If possible, please also include a copy of the organization's most recent financial statements and a current list of Officers and Directors. Please note that receipt of an application is no guarantee of funding. Once the application has been received, it will be initially screened and then reviewed by the BBFF board.
Grant Limitations
The Foundation will generally decline requests to fund the following:
organizations that are not registered charities for Canadian tax purposes;
organizations that act as intermediary fund-raising groups for other organizations;
individuals;
political parties, riding associations, and candidates.
The Foundation's main geographical focus is the province of Quebec, with other national and international grants made on an exceptional basis.
The Foundation strongly favours those organizations and initiatives with which it has an already-established relationship.
Processus de demande
Avant de soumettre une demande, veuillez noter que la Fondation favorise ouvertement les organismes et initiatives avec lesquelles elle a déjà une relation établie.
Les demandes doivent avoir une adresse appropriée et provenir d'organisations qui possèdent un numéro d'organisme de bienfaisance.
Pour être prises en compte, les candidatures doivent contenir:
Un budget pour le projet proposé, incluant une indication des montants déjà. Un budget pour le projet proposé, incluant une indication des montants déjà reçus et des sources de soutien supplémentaires envisagées. reçus et des sources de soutien supplémentaires envisagées.
Un résumé de la mission de l'organisme, ainsi que les objectifs du projet.
Si possible, veuillez également inclure une copie des derniers états financiers de l'organisme et une liste à jour des dirigeants et des administrateurs. S.v.p., veuillez noter que la réception d'une candidature ne constitue pas une garantie de financement. Une fois la demande reçue, elle sera d'abord révisée, puis examinée par le conseil d'administration de BBFF. Veuillez s.v.p. noter que les demandes par courriel sont préférables.
Limitations des subventions
En général, la Fondation refusera les demandes de subventions provenant :
d'organismes qui ne sont pas des organismes de charité enregistrées aux fins fiscales canadiennes;
d'organismes agissant comme groupes de levée de fonds intermédiaires pour d'autres organismes;
d'individus;
de partis politiques, d'associations de comté et de candidats.
La Fondation se concentre principalement sur la province de Québec, avec d'autres subventions accordées exceptionnellement aux échelles nationale et internationale.
La Fondation privilégie fortement les organismes et initiatives avec lesquels elle a déjà une relation bien établie.
BBFF continues to be a lead actor in the Peace Network for Social Harmony (formerly the Peace Grantmakers Network), in partnership with an increasing number of philanthropic and corporate members.
FFBB poursuit son rôle de leader au sein du Réseau pour la paix et l'harmonie sociale (anciennement le Réseau des donateurs pour la paix), en partenariat avec un nombre croissant de membres philanthropiques et d'entreprises.
BBFF provides support to Tools of Peace, an initiative in which a dozen Montreal-based NGOs work together to create a more powerful collective voice and to increase their own effectiveness in preventing violence.
FFBB apporte son soutien à Outils de paix, une initiative dans laquelle une douzaine d'ONG basées à Montréal travaillent de concert pour créer une voix collective plus puissante en plus d'accroître leur propre efficacité dans le domaine de la prévention de la violence.
BBFF has a central presence at the YMCA du Québec Peace Medal event, the most significant annual event for peace in the province. The Foundation acts as a sponsor for the event, and Brian Bronfman acts as its co-President and chair of the Selection Committee.
La FFBB a une présence centrale lors des cérémonies entourant l'attribution des Médailles de la paix du YMCA, l'événement annuel pour la paix le plus important de la province. La Fondation agit en tant que commanditaire de l'événement et Brian Bronfman en est le co-président et président du Comité de sélection.
BBFF funds the creation of an online educational guide to accompany a forthcoming documentary on Jewish-Canadians, with teachings around racism and anti-semitism.
FFBB finance la création d'un guide pédagogique pour accompagner le futur documentaire « Les canadiens-juifs, » incluant des leçons concernant le racisme et l'antisémitisme.
BBFF expands its efforts to end violence against women and girls through grants to the Regroupement des maisons pour femmes victimes de violence conjugale, Auberge Shalom and Maison d'Haïti.
FFBB accentue ses efforts pour mettre fin à la violence à l'égard des femmes et des filles en accordant des subventions au Regroupement des maisons pour femmes victimes de violence conjugale, à l'Auberge Shalom et à la Maison d'Haïti.
It is not our differences that divide us. It is our inability to recognize, accept, and celebrate those differences.
Ce ne sont pas nos différences qui nous divisent, mais plutôt notre incapacité à reconnaître, à accepter et à célébrer ces différences.
Audre Lorde
(American novelist, poet, and peace activist, 1934-1992)
(auteure, poète et militante pour la paix américaine, 1934–1992)
Human rights are not a privilege granted by the few, they are a liberty entitled to all, and human rights, by definition, include the rights of all humans, those in the dawn of life, the dusk of life, or the shadows of life.
Les droits de l'homme ne sont pas un privilège accordé par la minorité, c'est une liberté qui revient à tous, et les droits de l'homme, par définition, incluent les droits de tous les hommes, ceux à l'aube de la vie, au crépuscule de la vie, ou dans l'ombre de la vie.
Kay Granger
(American politician, 1943– )
(politicienne américaine, 1943– )